I am thrilled to be celebrating yet another Earth Day with my family and friends. I'm one of those moms that worries about the world that we are leaving for our children, and the problems that they will inherit from our generation and have to attempt to fix from our lack of understanding and comprehension.
So much damage has been done to our planet over the years and our ozone layer, that it worries me what the future might hold for our children and our grandchildren. So I have been doing my best to lower my family's carbon footprint where possible and to teach them about recycling and sustainable living.
Funny how, back when I was growing up, "sustainable living" was simply known as "living off the land." You made use of whatever you grew or could make from the resources available to you from Mother Nature.
So to help do my part to educate the masses, I'm here to offer you some kick ass tips and ideas for Earth Day 2013.
And last but not least – my apologies for not getting this posted yesterday on Earth Day!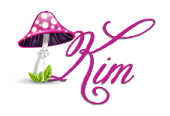 Mom of three (one daughter and two sons), freelance writer and blogger at
Life in a House of Testosterone
writing about Family, Parenting, Home, Reviews and Giveaways. Kim enjoys reading and crocheting in her spare time.
Latest posts by Kim @ LiaH (see all)